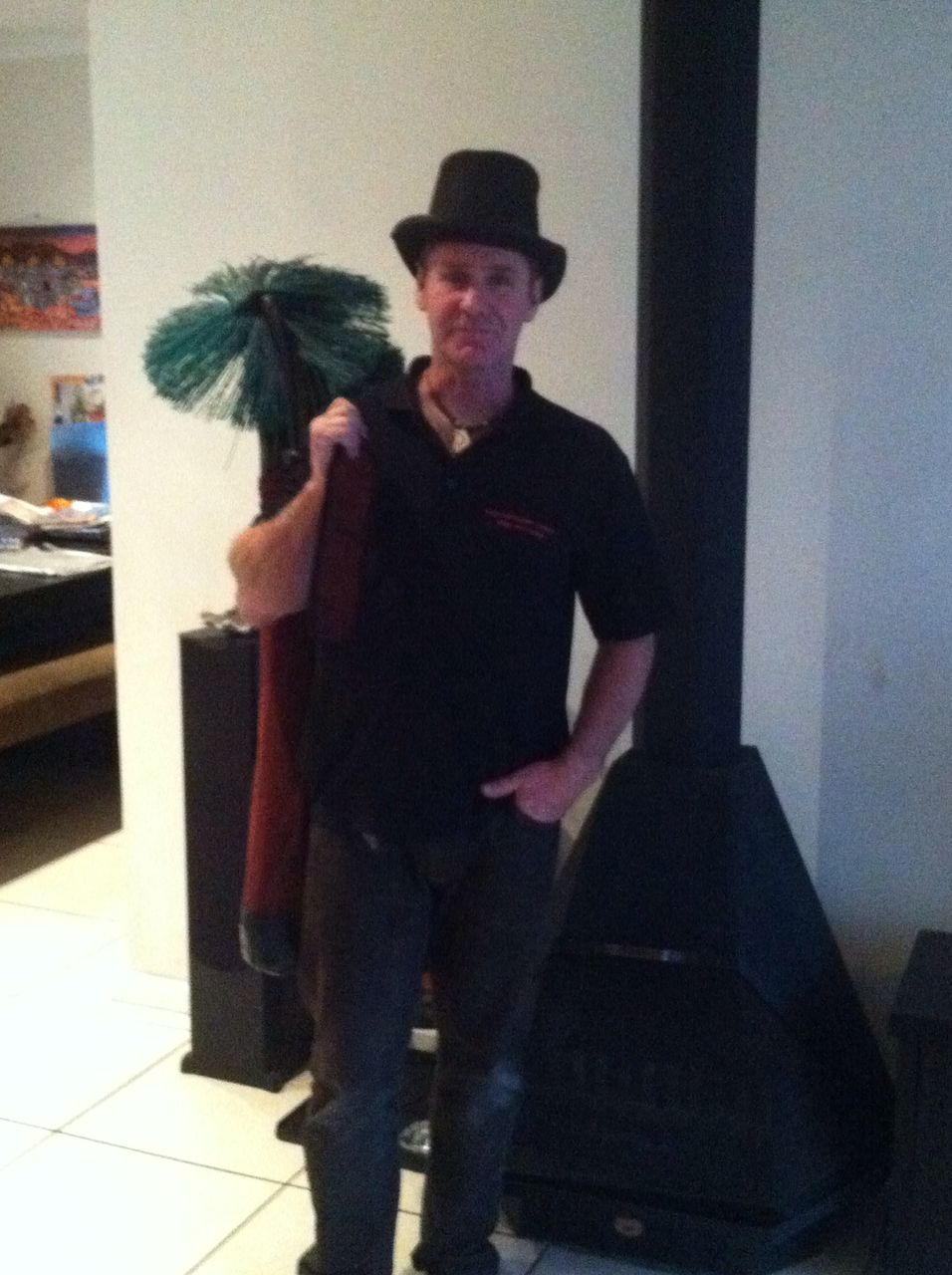 I am one of Cape Towns original chimney sweepers. I began the business in 1990.
I trained under the guidance of Jerry and Marilyn Bailey, who at the time owned The Fire Place Studio.
I Have been doing the work personally occasionally having one helper.
I import the proper chimney cleaning equipment from the uk insuring your chimney is thoroughly cleaned with the correct size brush.
I am based in Kirstenhof but work all areas including Simons town, glen cairn, welcome glenn, scarborough, misty cliffs, fish hoek , noordhoek, hout bay clifton, lududno, fresney cape town , seapoint, greenpoint, belville, durbanville, northern suburbs, southern suburbs, observatory, woodstock, ronderbosch, claremont, muzenberg, lakeside rosebank, plumstead, wynberg, constantia, nova constatia, somerset west, stellenbosch, gordens bay, hermanas,
I do offer discounts for multiple chimneys and offer pensioner discounts